In 2018 the International Aid Transparency Initiative (IATI) celebrated 10 years since it was launched at the Third High Level Forum on Aid Effectiveness (Ghana, 2008), holding a high level side event at the UN General Assembly in New York in September to mark the occasion.
During the year, organisations reached a significant milestone by publishing well over one million development and humanitarian activities, and IATI members worked together to increase the access and use of the data. Here are just some of the exciting stories we've seen over the year: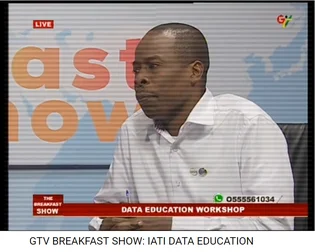 IATI Data Use Fund supports first projects
IATI's dedicated Data Use Fund financed its first projects to address key challenges set out in IATI's Data Use Strategy 2017-19. Four projects took place in countries such as Ghana and Uganda to raise awareness, produce new guidance and make progress towards integrating IATI data into national aid information management systems.
After Africa Open Data and Internet Research Foundation were awarded funding, their IATI training workshops attracted significant publicity, including an item on GTV's (Ghana Today Television) Breakfast Show.
More governments use IATI data to inform policy
During the year more governments reported using IATI data to inform the planning and coordination of development and humanitarian resources. The Government of Honduras for example has worked to ensure that its national Aid Information Management System (AIMS) is fully compatible with the IATI Standard so that the information can be used to inform policy decision-making.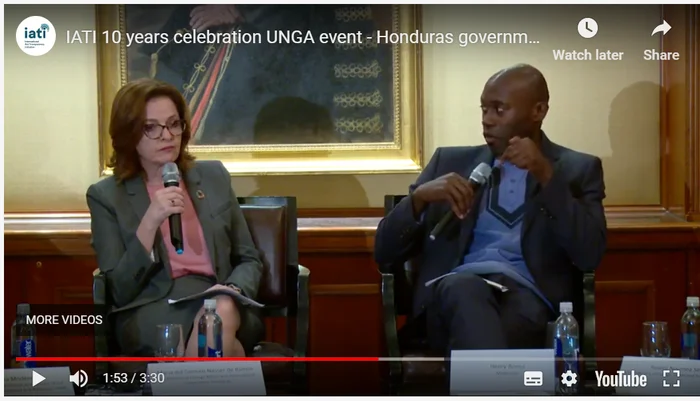 Major humanitarian organisations start publishing their spending
In 2018, more organisations began publishing details of their humanitarian assistance to IATI as part of commitments made at the World Humanitarian Summit in 2016 to implement the Grand Bargain. These include major donors and implementers such as the International Federation of Red Cross & Red Crescent Societies (IFRC) and the UN High Commission for Refugees (UNHCR). A June 2018 report from Development Initiatives showed that 44 of 59 Grand Bargain signatories (75%) were publishing data using the IATI Standard, and a further seven organisations have begun to publish since that baseline report.
In 2018, more organisations began publishing details of their humanitarian assistance to IATI as part of commitments made at the World Humanitarian Summit in 2016 to implement the Grand Bargain.
IATI membership rises to more than 90 organisations
Five new organisations joined IATI as members over the year, making a formal commitment to transparency and open data, helping to sustain the initiative financially, and securing a stake in the initiative's governance. The new members are the Association of Freelance Journalists; Development Media International; Open Data Services Co-operative; the Government of São Tomé and Príncipe and World Vision International.
To date, 91 organisations including governments, UN agencies, civil society and private sector organisations have joined IATI formally as members.
Government of Belgium mandates publishing to IATI
Belgium became the third government (after the UK and the Netherlands) to introduce mandatory rules requiring organisations receiving development funding to report details of their spending to IATI. In implementing these new laws, 85 non-government organisations have begun to publish information on more than 400 projects being implemented through development programmes in 44 countries.
45% rise in new organisations publishing to IATI
By December, the number of new organisations publishing IATI data rose by 45% over the year, with ActionAid Rwanda becoming IATI's 900th publisher.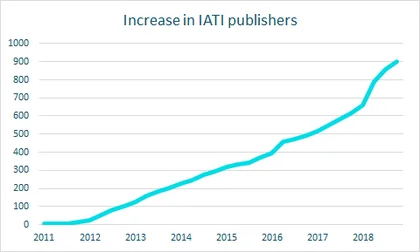 The sharp increase marks exceptional progress in 2018 on the commitment of international development and humanitarian actors to carry out their activities with greater transparency. Data about the organisations and their development activities is available to help maximise the impact of resources to support the world's poorest and most vulnerable people.
In 2019 IATI will continue working with its members and vibrant community to deliver its mission to ensure IATI data is routinely used to support efforts to achieve sustainable development outcomes.