900 development and humanitarian organisations have published data on their spending and activities to IATI. ActionAid Rwanda became IATI's 900th publisher today, joining 899 other governments, multilateral and non-governmental organisations, foundations, private sector and development finance institutions.
The news comes at the end of 2018, in which the number of new organisations publishing IATI data rose by 45%.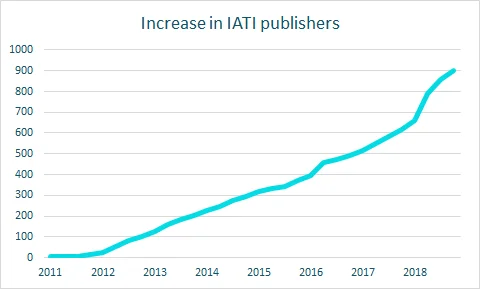 The sharp increase marks exceptional progress in the commitment to transparency within the international development and humanitarian sectors. Now data on the finances, results and other key information is available to help to maximise the impact of resources on the world's poorest and most vulnerable people.
Search data on over one million development and humanitarian activities by visiting IATI's online tool d-portal.org.