September 2021
IATI's Secretariat is pleased to share a series of factsheets providing IATI members and our Community with updates on progress against the different objectives of IATI Strategic Plan 2020-2025 (ES / FR). These four factsheets outline key progress by IATI since the beginning of 2020: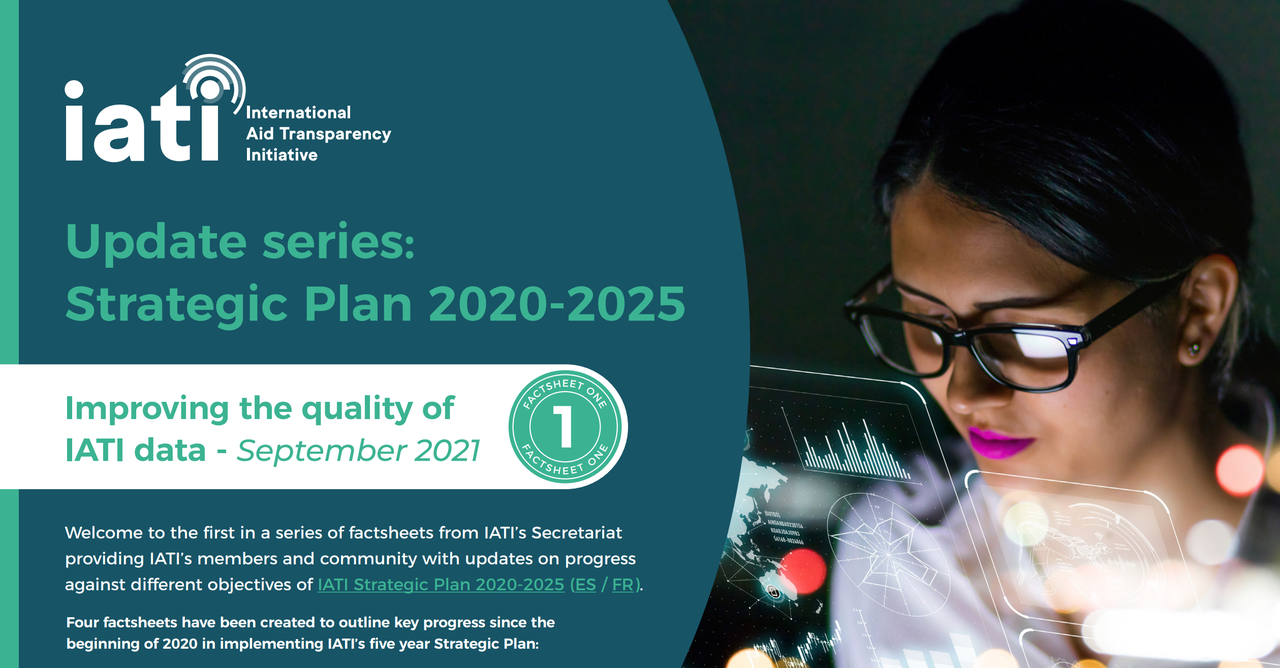 The current Strategic Plan was approved by IATI members in 2019 and aims to capitalise on the initiative's strengths, address its weaknesses and maximise its contribution towards achieving sustainable development outcomes.
The Plan is used to guide the development of IATI's annual programme of work. Read the four Factsheets to discover what has been delivered in 2020/21, what work is coming up and how your organisation can get involved in achieving IATI's strategic objectives.