IATI data on development finance is now accessible to Portuguese and Spanish speakers. Following the launch of French versions in October, spreadsheets, guidance, and documentation are now also available in Portuguese and Spanish.
Access Country Development Finance Data resources:
IATI's Country Development Finance Data (CDFD) tool allows users to download simple, Excel-formatted IATI data on development finance by recipient country or region.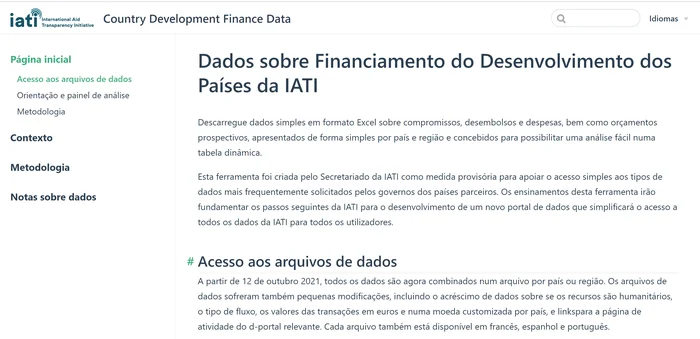 Relevant codelists and organisation names have been translated into Portuguese and Spanish, and where publishers have made titles available in the relevant language, these are also made available in the spreadsheet outputs.

To access the different file language options, users can select the file of interest from the drop-down (from any of the 4 language interfaces) and then choose the relevant language.

The Excel Analysis Dashboards have also been translated and adapted to work with the French, Spanish, and Portuguese files. These Dashboards are designed to automatically generate graphs, charts, and data tables, to enable users to easily visualise IATI data.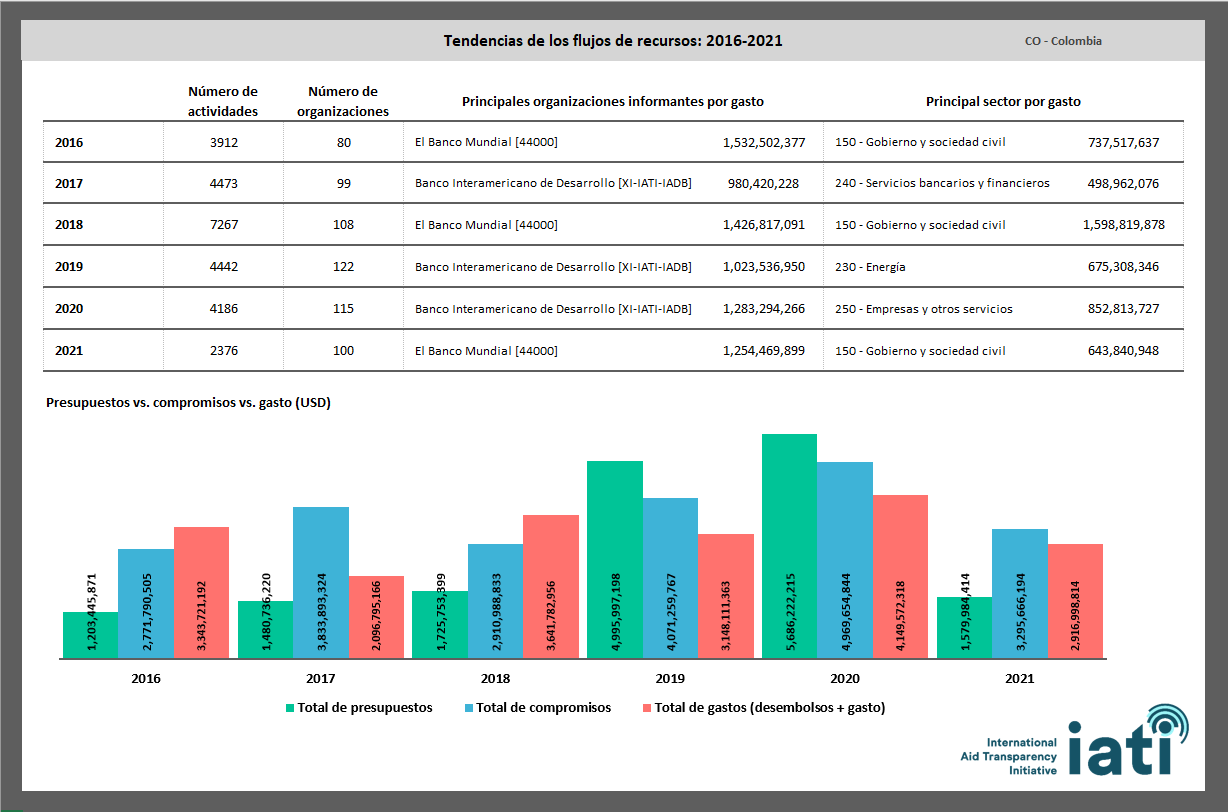 Feedback and support

Access data via the IATI Country Development Finance Data tool and provide feedback by emailing [email protected]. For help using IATI data, bring your questions to one of IATI's monthly Data Use drop-in sessions and get on-the-spot support from the IATI Secretariat or from other data users. You can also visit the Data Use Query Corner and join our community of data users on IATI Connect.