To commemorate the International Day for the Universal Access to Information (IDUAI) 2018, UNDP, IATI and UNESCO jointly launched the IATI Research Challenge for Journalists under the patronage of Christophe Deloire, Secretary-General of Reporters without Borders.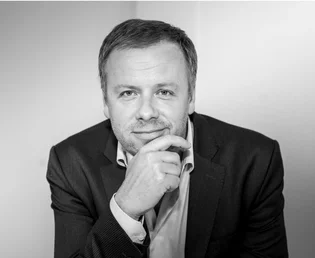 Young journalists aged 15 to 25 were encouraged to explore IATI data, investigate development issues of their choice and write an essay based on their findings. The topic of the challenge was 'How is aid and other external resources being used to achieve sustainable development' – based on data published to the International Aid Transparency Initiative'. The objective of the competition was to promote universal access to information, and highlight the wealth of data on development-related finances and outcomes published regularly to the IATI Standard by more than 950 organisations globally.
Winner - Farai Matiashe, Harare, Zimbabwe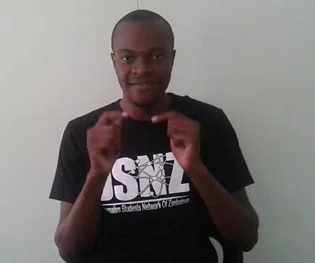 Out of numerous submissions received from various regional backgrounds, the selection panel is happy to announce that Farai Matiashe from Harare, Zimbabwe has been chosen as the winner. The panel unanimously decided that his essay scored the highest against the pre-set criteria. We congratulate Farai and look forward to awarding him with the prize of a laptop during a small celebratory ceremony in Harare shortly.
On receiving the news Farai Matiashe said "IATI data enables journalists to trace funds spent by organisations in communities and give them an opportunity to trace the progress of SDGs in those areas by visiting just a website without necessarily knocking at organisations' doors seeking information.
"IATI data enables journalists to trace funds spent by organisations in communities"
"As a journalist, I feel it is my responsibility to help experts and policy makers to communicate with the masses on SDGs. With this in mind, I participated in the IATI research challenge, tracking the progress on SDGs in Zimbabwe by the World Vision Zimbabwe."
Christophe Deloire, Reporters without Borders, UNESCO, UNDP and IATI thank all participants for their submissions, we appreciated reading the well drafted essays.
---
Winning essay: Through empowerment World Vision Zimbabwe is tackling barriers that hinder progress in women and young girls
Access to education for women in Zimbabwe is low due to patriarchy which does not value the idea of women acquiring education and mainly due to poverty.
Some societies such as Apostolic Sects regarded women as child bearers, hence, they get married off at a tender age resulting in dropping out of school early as statistics from United Nations Development Programme showed that, "still 57 million primary aged children remain out of school, more than half of them are in Sub-Saharan Africa."
Besides, most families in the former British colony particularly those living in the rural areas are poverty stricken that they cannot afford to pay schools fees for their children which costs from about USD5 to USD30.
In some cases young girls face challenges of walking long distances to school as in most remote parts of the country such as Binga and Lupane, pupils walk up to ten kilometres to get to a nearest school and this has resulted in some of them performing poorly in class while some even drop out of school early.
On the other hand other young girls' performance at school is affected by inaccessibility of sanitary ware and they resort to use of rigged cloth and cotton forcing them to be absent from school during menstruation as they cannot feel comfortable at school.
According to a recent study conducted by Zimbabwe National Family Planning Council, 72% of girls in the country do not use sanitary ware during menstruation but materials such as cow dung, rags, cobs and newspapers and they missed 104 hours of school per term.
With such barriers facing the Southern African nation's young girls their progress is hindered and it only takes humanitarian aid and national policies to assist them.
This was the case of a eight-year-old Shamiso from Lupane District in Matebeleland North Province about 460 kilometres from the capital Harare.
Shamiso, who lives with her mother, had been struggling to get to a nearest school which is about five kilometres from her home until when she was provided with a bicycle with help of humanitarian aid from the World Vision Zimbabwe (WVZ) project, "Improving Gender Attitudes, Transition and Education Outcomes-Transition (IGATE)"which runs from 2017 to 2021 in Zimbabwe's selected provinces.
Shamiso is one of the many young girls who were assisted with bicycles by WVZ in partnership with World Bicycle Relief, from the private sector, to ensure they reach to school in time.
According to WVZ, IGATE is a programme which aims to identify and reduce the barriers that limit and hinder girls' educational access, retention and learning outcomes.
In a International Aid Transparency Initiative (IATI) report accessed on d-portal.org recently, other IGATE ongoing projects are running from 2017 to 2019, another from 2017 to 2020 and the last one started in 2017 and will end in 2020.
IATI report accessed on d-portal.org showed WVZ with funds from its partner World Vision-United Kingdom in one of its project ending 2021 is pumping a total of USD79, 792 for all years channelling it towards basic education.
The Constitution of Zimbabwe Amendment Number 20 Act 2013 under Section 19 (2) (d) stipulates that, "The State must adopt reasonable policies and measures within the limits of resources available to it, ensure that children have access to appropriate education and training,"and under Section 26 (b) it clearly states that, "Children are not pledged into marriage."
Under Section 17 (1) (c) the same constitution states that, "The State and all institutions and agencies of government at every level must take practical measures to ensure that women have access to resources, including land, on the basis of equality with men."
Such a project by WVZ is in line with international policies on access to education among young girls in which the Zimbabwean constitution borrowed most of its contents.
IGATE aims to achieve United Nations (UN) Sustainable Development Goals (SDGs).
Information accessed on d-portal.org depict that IGATE is, "expected to improve opportunities of 51, 472 marginalized adolescent girls in the country by supporting them to improve their literacy and financial skills" which is in line with SDG 1 and 5.
WVZ is working towards SDG 3 as Shamiso and other girls' mothers were assisted with projects such as the designing of reusable sanitary ware.
According to information on d-portal.org, to achieve SDG 5, WVZ has "partnered Union for the Development of the Apostolic Church in Zimbabwe to transform negative social norms and practices which limit the access and attainment of education by young girls in rural areas."
In a WVZ Fact Sheet released in 2018, "IGATE targets 75, 000 girls and boys as well as over 500 schools."
Zimbabwe is striving towards achieving SDGs with the help of humanitarian aid as there has been a change from the past where women were only supported to access education without actually tackling the barriers that hinders the progress of women and girls.
WVZ is doing otherwise, it is empowering women through sustainable projects which is in line with SDG 10 so that they can be able to fend for their families and pay their children's school fees.
"My life has significantly changed since starting activities with IGATE. I used to face difficulty in paying school fees. Now I can pay school fees for my children and also buy other necessities, especially for my daughter, such as sanitary pads,"said Taki, a parent and beneficiary of programmes-Village Schemes and Lending Scheme, in a report by WVZ."