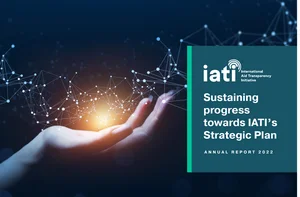 IATI's Annual Report 2022 and its accompanying Financial Report has been launched today. The report outlines how our initiative sustained progress at the mid-point of delivering IATI's Strategic Plan 2020 - 2025.
IATI Annual Report 2022 (FR / ES)
IATI Financial Report 2022 (FR / ES)
Overview of data available from IATI in 2022
The Annual Report 2022 provides a useful overview of the extensive development and humanitarian data available through IATI.

In 2022, data users could access the following:
Data from 1500 organisations: spending and activities was published by over 1500 organisations, including governments, UN agencies, development finance institutions, NGOs, private sector organisations and others.
Budget data of USD $139 billion: data was available on forward-looking budgets for 221* recipient countries.
Spending data of USD $226 billion: data was available on spending (disbursements plus expenditure) for 218* recipient countries.
Data on humanitarian crises: 86,000 activities were published responding specifically to humanitarian crises in 202* countries.
SDG data: data was published on how 125,000 activities were contributing to the UN Sustainable Development Goals.
Gender equality data: 427 organisations published 190,000+ activities on targeting Gender Equality.
Data on Covid-19: 20,000 Covid-19 related activities were published by 269 organisations.
Climate action data: 28,000 activities targeting climate mitigation and 33,500+ activities targeting climate adaptation were published by 190 organisations
*The IATI Country codelist is generated from the ISO 3166-1 part of the ISO 3166 standard
Promoting the use of IATI data
To promote the use of this data, IATI delivered an extensive range of activities in 2022 to a range of different stakeholders.
Three workshops were held in Rwanda (May), Nigeria (June) and Thailand (November) to raise awareness of IATI data and deliver training. 49 partner country governments learned how to access IATI data to inform the planning, budgeting, and coordination of development resources. The workshops also engaged representatives from Civil Society Organisations (CSOs) and development partners.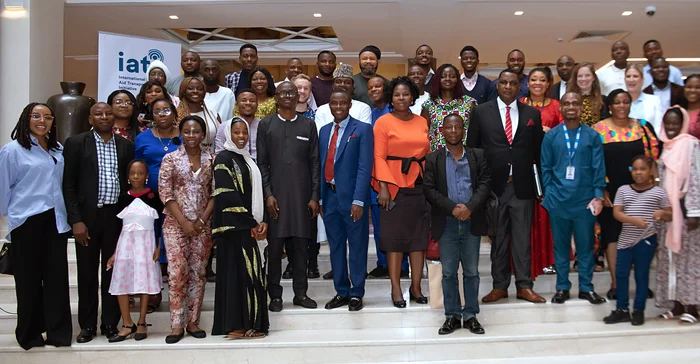 During 2022, tools were improved for better access to IATI data. IATI's new Datastore Search tool was released, enabling users to do complex queries through free-text searches. IATI's Country Development Finance Data Tool was also updated to include useful maps and dashboards.
IATI Case Studies
The Annual Report provides details on how IATI activities increased the use of IATI data, including through several case studies. For example, last year SEBI-Livestock used IATI data to create their Livestock Project Portal to map the global landscape of investments into livestock development (see case study on page 12). The report also provides progress made on expanding IATI's community and membership. For example, the case study (on page 16) shows how successful engagement with the Government of Lesotho before, during and after an IATI workshop, led them to joining IATI as a member.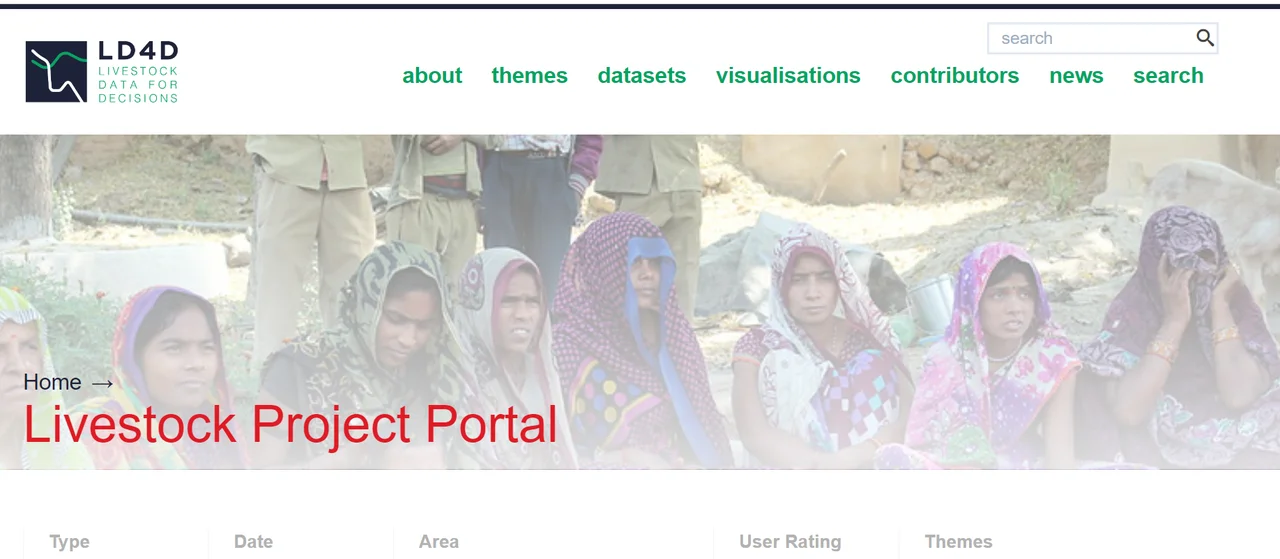 Governance and finances
As with previous reports, the 2022 Annual Report provides an update on key governance activities throughout the year. This includes the election of the new Governing Board in March 2022 and the selection of new hosting arrangements for IATI's Secretariat. The separate Financial Report provides clear information about IATI's income and expenditure in 2022, as well as a comprehensive list of IATI members' contributions.
Looking ahead
The Annual Report states that going forward, a strong priority for the initiative is to ensure a smooth transition of responsibilities from the existing Secretariat arrangement to the newly selected Secretariat, with minimal if any disruption to IATI services. A midterm review of the IATI Strategic Plan will take place, giving members an opportunity to ensure that IATI remains focused on delivering its key objectives and understands what action is needed to bring the initiative closer to implementing its ambitious Strategic Plan by 2025.
Related news
Anyone that has accessed IATI data in 2022 is requested to take a short survey by 15 May (deadline extended).
Read more
Results from the second annual monitoring of the 2020-2025 IATI Strategic Plan.
Read more