We were saddened to hear the news that Brian Hammond, one of the key architects of the IATI Standard and the first Chair of the IATI Technical Advisory Group, passed away earlier this year.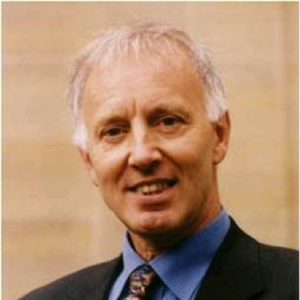 Brian joined the core IATI team shortly after the launch of the initiative in 2008, following his retirement from the OECD DAC. His experience as head of what became the DAC Statistics and Monitoring Division made him uniquely placed to provide technical advice on the development of the IATI Standard, while his diplomatic skills were crucial in securing support from key donors.
Many of those who worked with Brian during the early days of IATI have shared their memories of him in the posts below. If you would like to add your own tribute, you can do so by posting your contributions on our community platform, IATI Connect.
Tributes:
Romilly Greenhill, UK Director, ONE (formerly Aid Transparency Leader at the UK Department for International Development and IATI Secretariat):
"Brian was such a joy to work with. He combined good humour and decency with a forensic brain and a brilliant knowledge of statistics. He was fantastic at combining in-depth technical knowledge with political acumen and was a great friend and ally to have around.
Moreover, he was incredibly professional and thorough, and hugely committed to the work we did together. (As an aside, he had the best pronouncement of 'IATI' that I knew, making it sound like a nice Italian wine rather than an aid transparency initiative!) My condolences to his wife, family, and to all those who knew him."
Danila Boneva, Director of ThirdWay Africa (formerly IATI Secretariat, UNDP)
"If I had a chance to say goodbye, I would have thanked you for teaching me some of the best lessons in my professional life - be humble, know profoundly your craft, have a growth, open mindset and don't be bothered by small attitudes and unfair play, just stay on course.
Brian was a force for good in the development world. Someone who understood its inefficiencies, tardiness in adopting solutions that were within reach, but out of the comfort zone, and had the courage and the knowledge how to fix them with his intelligence, diplomacy and generosity."
I am very grateful to have had a chance to work with you. Rest in peace."
Carolyn Culey, Director of Engagement and Partnerships at Development Initiatives (formerly IATI Secretariat, DI)
"It was a pleasure to work with Brian during the early days of the IATI Secretariat. His technical expertise, intellectual rigour and well-honed diplomatic skills were invaluable while we were developing the IATI Standard and persuading donors to sign up to it. He was a wonderful colleague - always patient, respectful and kind - and a joy to work with. Sincere condolences to his wife and family.
Judith Randel and Tony German, Directors of Ideas & Action for Public Good and Founding Directors of Development Initiatives.
"We are lucky to have known Brian since his time at the UK Overseas Development Administration. Even then, before the 'data revolution' Brian was keen to ensure that statisticians and data were finding new ways to contribute to the impact of development cooperation. His engagement with the Knowledge, Policy and Statistics process showed his commitment to getting 'beyond GDP' and helping to find better measures of progress. Brian played a key role in establishing IATI. Brian's authority on the data, and support for innovation, persuaded people to back the idea - and to put in a lot of effort to make it happen.
But we also remember Brian's important contribution to the DAC Shaping the 21st Century Strategy. Brian's energy and diplomacy helped ensure that S21C was a building block for the shared endeavour of the Millennium Development Goals. In turn the MDGs laid the foundations for SDGs applicable in every country.
As we continue our own work on better measures of progress and the long term architecture to underpin sustainable and equitable development, Brian's politeness, openness to ideas and I'd say quietly determined approach will often come to mind. I can remember his kindness in taking the time to explain what he was working on to my Dad at a party. The idea that what gets measured gets done is now widely understood in the development sector - and Brian's commitment to statistics, data, measurement leaves a legacy of better lives for some of the world's poorest people."
John Adams, Deputy Director Digital and Data Services, Foreign, Commonwealth and Development Office, UK (former Chair of the IATI Technical Advisory Group)
"Brian was one of the principal driving forces behind IATI. I remember his leadership firstly at the TAG meetings in Crookham (alongside Simon Parrish) and later his effective chairing of technical sessions of the Steering Group. Brian was a personal inspiration and encouragement to me as I got more deeply involved in IATI and as I succeeded him as TAG Chair. He was open, welcoming, deeply knowledgeable and gently persuasive. IATI is one of his lasting legacies."
Bill Anderson, Information Architect at Development Initiatives (formerly IATI Technical Lead)
"I worked with Brian in drafting and implementing the IATI Standard. Without his credibility and integrity across constituencies IATI would not have established its multi stakeholder character. He was thorough, fair and passionate. A great set of qualities for a lovely man."
Eric Swanson, Director of Research, Open Data Watch (formerly first World Bank representative to IATI)
"Brian left large footprints in the field of development statistics. Starting in the mid-1990s, he championed a data-driven approach to setting goals and measuring progress toward quantified, measurable targets. First came the International Development Goals, proposed by the OECD Development Centre, that provided the cornerstone of the Millennium Development Goals. Following that model Brian proposed a first draft of the MDGs at a conference held at the World Bank in early 2001. Although he and I argued for a simple and memorable set of targets and indicators, the initial draft was eventually overtaken by the desire of the UN Secretary General's office to include every resolution endorsed by UN conferences and summits in the preceding decade. The resulting set of 72 or more indicators (creative numbering later reduced the count to 48), became the subject of semi-annual meetings of an Interagency and Expert Group to which Brian was a regular and patient contributor of support and common sense. The MDGs, of course, morphed into the SDGs, whose 232 indicators – many still unmeasured – dwarf the 21 original IDGs. To appreciate Brian's desire for simple and effective communication of development statistics, take a look at A Better World for All (https://paris21.org/news-center/news/better-world-all), published in 2000 ahead of the Millennium meeting of the UN General Assembly.
During this time, Brian also played midwife to the creation of PARIS21, facilitating OECD DAC's participation in the founding conference and ultimately providing the memorable acronym and long name for the new organization and finding it a home within OECD.
Those who worked with him in the creation of IATI will recognize Brian's meticulous approach to complex problems and his knack for steering unwieldy groups to pragmatic conclusions. What those of us who go further back also appreciate is his selfless approach, never insisting on personal rewards or recognition, and always with a focus on achieving collective goals. In that way, he was certainly the right man in the right place at the right time, and we are living in a better world for his efforts."
Steve Davenport, World Bank Group
"As a mentor, advisor, colleague and friend, Brian was truly one of a kind. He was brilliant, always open to new ideas, treated everyone with respect, and cared more about the impact of things and the people involved than the politics that were omnipresent. His contributions to the transparency, open data, and aid effectiveness agenda were instrumental to its success. Personally, I will also be forever thankful for the opportunities he has given me and the role he played in my life.
Josh Powell, Chief Executive Officer, United States, Development Gateway
"I got to know Brian initially through IATI, where he went out of his way to encourage me at the very beginning of my career, giving kind and useful feedback on my presentation of the proposed geocoding standard. Watching him Chair those meetings, with a combination of humor, efficiency, and a shrewd ability to read the room was both a pleasure and a model that I've looked back on and attempted to follow. Subsequently, Brian advised Development Gateway and helped coach me through some challenging politics among partners, all with his characteristic patience and vision. Even after he stopped working with DG, he would frequently send notes to comment on our work, congratulate me on role changes, and show his support. He was a uniquely kind person and colleague, and I am grateful to have known him."
Steven Flower, Director, Open Data Services Cooperative (former Chair of the IATI Technical Advisory Group.)
"Brian was our ideal steward for the IATI journey. His knowledge and experience informed our technical foundations, brokered consensus and secured routes forward. Brian led us with considerable patience, diligence and sincerity. Without his input, we'd still be working it out."
David Megginson, Standards Lead, Centre for Humanitarian Data, UNOCHA
"I started working with Brian Hammond in January 2010 when we were putting the initial IATI standard together. Brian complemented Simon Parrish's vision and energy with his experience and calm focus — together, they provided exactly the leadership we needed to get IATI off the ground."