IATI's Technical Team is offering support to organisations who want to migrate their existing IATI data from AidStream to IATI Publisher. IATI Publisher is a new online tool for publishing IATI data on development and humanitarian spending and activities.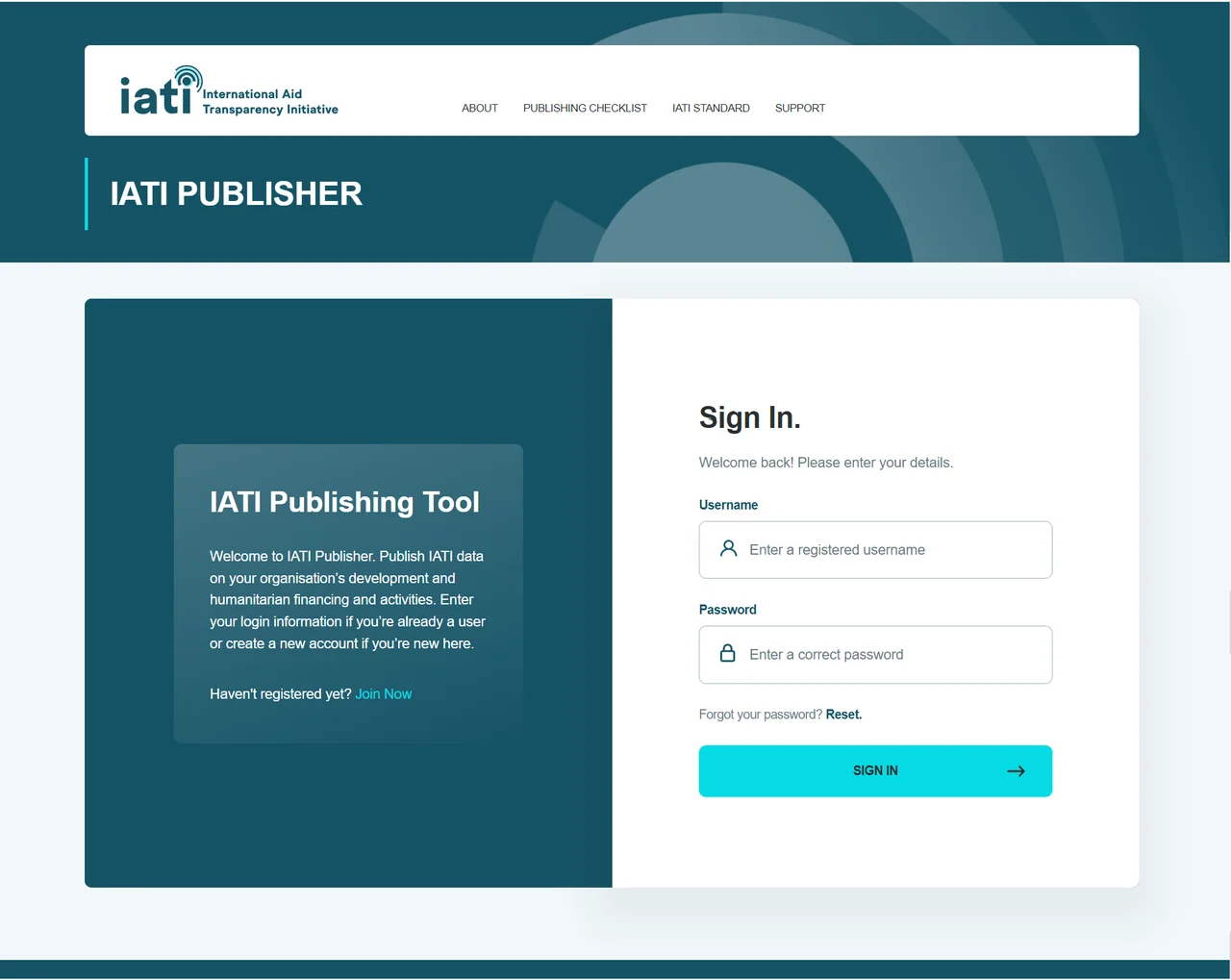 Young Innovations, the technical provider for both AidStream and IATI Publisher, are working with IATI's Technical Team to migrate data between the publishing tools for organisations publishing a limited number of activities.
Why switch to using IATI Publisher?
IATI Publisher aims to make the process of publishing IATI data easier for small and medium sized organisations and has a range of benefits:
It's free to use;
Provides clear explanations of data fields in the IATI Standard together with links to useful guidance;
Enables data to be provided either by completing online forms or via CSV file using the tool's Bulk Upload feature;
Runs automatic checks (via the IATI Validator) for errors before publishing data.
Read more about IATI Publisher
Switching to IATI Publisher
Any organisation can start using IATI Publisher now to publish data on new development and humanitarian activities. However, organisations who have previously published IATI data using AidStream are encouraged to migrate their existing data to IATI Publisher.
Request support to migrate your data
To start the process of migrating your data from AidStream, you will need to email to the IATI Technical to make a written request: [email protected] to opt in.
Related news
IATI Publisher, a new online tool to support organisations to publish development and humanitarian open data, is now live.
Read more
Nepal-based technology company, Young Innovations has been chosen to build IATI's new publishing tool.
Read more