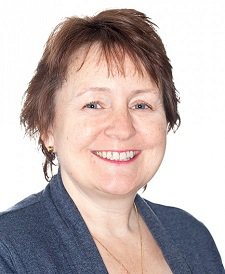 Join TAG 2018 Session:
IATI Data in the Humanitarian Context
Day: Tuesday 13th November
Time: 15:50
Session 8: Madhavi Room
Full agenda: IATI TAG 2018 Sched
This post is written by Wendy Rogers, Senior Business & Data Analyst for the Grand Bargain Transparency workstream and Development Initiatives.
Greater transparency is widely accepted as vital to ensure the effectiveness of humanitarian interventions. A lack of reliable, timely data on what resources are used where, significantly impacts the ability of donors, governments and responding agencies to plan and implement effective responses to crises.
A lack of reliable, timely data on what resources are used where significantly impacts the ability of donors, governments and responding agencies to plan and implement effective responses to crises.

The Grand Bargain, signed at the 2016 World Humanitarian Summit, was established in order to increase the effectiveness and efficiency of available humanitarian resources. Over the last two decades, pressure on the humanitarian 'system' has increased exponentially and that trend is showing no signs of abating (see Development Initiatives' annual Global Humanitarian Assistance Report For 2018 to understand and learn more about the challenges that the humanitarian sector is facing).
The first of the original ten commitments within the Grand Bargain is to improve the transparency of humanitarian financing. All signatories committed to "publish timely, transparent, harmonized and open high-quality data on humanitarian funding and to use the International Aid Transparency Initiative (IATI) to do so. In addition, Signatories also committed to improve how they use the available data to inform their own decision-making, learning and improve accountability.
We are now two years on from the signing of the Grand Bargain and progress is being made within the Grand Bargain Transparency workstream. The last two years of work has been primarily spent on working with Grand Bargain signatories in order to support and encourage them to a) start publishing to IATI if they were not already doing so or b) to help them improve the quality of their data by moving to v2.02 of the IATI standard or later so that they can start to use the specific humanitarian features that have been introduced into the most recent versions.
As a result 78% of all signatories are now publishing some open data via IATI and of these 89% are publishing data relating to their humanitarian activities (as at Sept 2018). However, monitoring of the quality of Grand Bargain signatory IATI data will continue via the Grand Bargain Transparency dashboard in order to support and encourage continual improvement in published data quality.
However, while getting all Signatories to publish to IATI it is a critical first step in making more data available, it does not automatically translate to better decision-making or more effective responses to humanitarian crises. The data that is being produced must be used – it must be turned into information, and used as evidence to inform and influence decisions about future humanitarian responses, ongoing resilience building and development work. It should also be used for improved accountability. As a result, the next phase of work for the Transparency workstream will focus on enabling and supporting IATI data use.
Central to data use for the humanitarian community is the UN's Office For Coordination of Humanitarian Affairs (UN OCHA) Financial Tracking Service (FTS). UN OCHA has a formal mandate (derived from an overarching UN Resolution) and is therefore responsible for both coordinating humanitarian responses by the international community and tracking related financial information. As a result, the work of the Grand Bargain transparency workstream on data use is closely coupled with FTS and will focus on:
Continuing with the IATI-FTS pilot to enable FTS to be able to automatically import published IATI data files into their systems rather than having to rely on organisations reporting that information to them via a (sometimes) manual and voluntary process. The pilot is already working with five organisations and will be looking to increase that number significantly during 2019.
Demonstrating to Signatories and the wider humanitarian community how IATI data can be used to answer some of the questions being asked within the Grand Bargain and exploited to underpin learning, accountability and subsequently help to highlight areas where efficiencies can be made.
As you can see from the above, working with the Humanitarian community with regard to IATI data is an interesting and challenging area. Therefore if you want to find out more about any of the work mentioned then please do come to our session on this topic that I am presenting with Steven Flower who is coordinating the IATI-FTS pilot at the IATI TAG on Tuesday 13th November Session 8 at 15:50.
Alternatively if you are unable to make our session the please get in touch me Wendy Rogers Senior Business & Data Analyst for the Grand Bargain Transparency workstream and Development Initiatives at [email protected]