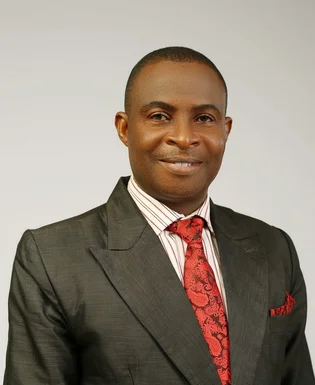 This blog has been written by the Chair of IATI's Governing Board, Henry Asor Nkang from the Ministry of Finance, Budget and National Planning, Government of Nigeria.
I am pleased to announce that IATI has new hosting arrangements for our Secretariat.
For the next five years, UNDP will host the IATI Secretariat and will be responsible for IATI's policy and technology services. During this period UNOPS will provide the initiative's legal and operational functions. UNDP and UNOPS bring invaluable experience and continuity, having served on IATI's Secretariat since 2013. I am also delighted to welcome Open Data Services (ODS) as the Secretariat's new technology delivery partner (contracted via UNDP). ODS is a dedicated member of IATI and brings a wealth of industry best-practice in delivering other open data standards.
The new Secretariat was chosen through a competitive selection process and approved by IATI's members in March 2023. On behalf of the Governing Board, I express my sincere thanks to Development Initiatives for its dedication and leadership of IATI's Technical Team as a member of the Secretariat between 2013 - 2023.
Continuity of IATI services
The first priority for our new Secretariat is ensuring the continuity of IATI's existing services during this period of transition.
The first priority for our new Secretariat is ensuring the continuity of IATI's existing services during this period of transition. We will ensure that IATI's publishers and data users continue to have access to IATI's digital tools and receive responses to their support requests. The entire team has been working to deliver a complex transition plan over the last 6 months and I'm grateful to Development Initiatives for working tirelessly with ODS on the handover of IATI's technology.
If you have any issues or questions about IATI, please continue to email [email protected] and our Secretariat will provide assistance.
Driving progress towards IATI Strategic Plan 2020 - 2025
In addition to delivering a smooth transition, the Secretariat will start planning new activities focusing on achieving the objectives of the IATI Strategic Plan 2020 - 2025. As always, the Governing Board will be there to provide leadership and final approval of the workplan and its accompanying budget.
The Board will also instruct the Secretariat to facilitate the delivery of a review of IATI's Strategic Plan to ensure that IATI remains focused on its key objectives and agrees on actions needed to bring the initiative closer to implementing the ambitious plan by 2025. During the review, the Board is also keen to engage IATI members and community on what the initiative should be focusing on beyond 2025.
Secretariat unpinned by key principles
We want to ensure our members and community see a continued improvement in the services and activities that IATI provides. In delivering IATI's work, our new Secretariat has committed to five key principles.
The IATI Secretariat will:
Represent IATI's core values of transparency and accountability through its actions
Deliver the strategic priorities of the Governing Board and IATI members, and continue to strengthen IATI's governance mechanisms
Listen to IATI's community and learn from the wide range of experiences of IATI data publishers and users
Present robust analysis and evidence to inform discussions and decision-making within the initiative
Deliver and maintain high-quality tools and services, using technical expertise and rigour to meet data needs of development and humanitarian communities
The Governing Board looks forward to working with IATI's new Secretariat, and has full confidence that the team will help our initiative drive progress towards our mission of ensuring transparent, good quality data is being used to achieve sustainable development.
I encourage you to keep up-to-date with all of IATI's activities by subscribing to our newsletter (fill form below) and joining our community forum, IATI Connect.
Related news
IATI encourages suitable candidates to apply for the new role of IATI Director.
Read more
Read a final update from IATI's Technical Team at Development Initiatives' ahead of IATI's upcoming transition to a new hosting consortium (on 1 July 2023)
Read more