A new french version of iatistandard.org has been launched to expand global access to information from the International Aid Transparency Initiative (IATI).
Useful IATI information in French
For the first time, users can find a range of useful information in French including:
Information about the International Aid Transparency Initiative (IATI) and the IATI Standard
Guidance on how to use and publish IATI data
News and events
Selected governance documents including Members' Assembly papers and minutes, and Annual Reports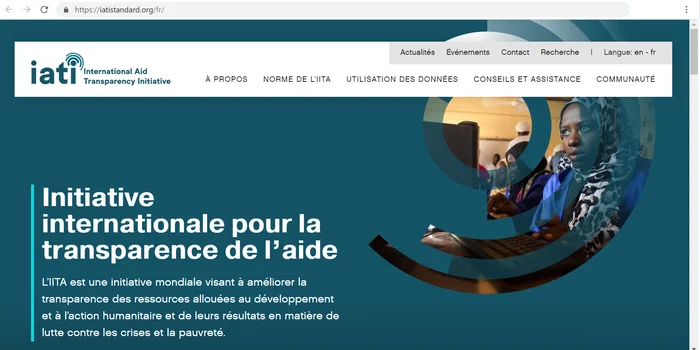 Accessing iatistandard.org in French/English
Your web browser should automatically direct you to the version of IATI's website that is set to your default language (if it is English or French). You can also access the English or French version by using the links that appear on the top-right hand side of each webpage.
Content not yet available in French
Currently, there are a few areas that provide English only text:
IATI Reference
Information on all rules and guidance of each version of the IATI Standard is currently hosted on IATI's old website http://reference.iatistandard.org/. This information is in English only, however IATI's technical team do plan to add French translations of the IATI codelists in the near future.
Documents
Most documents, including spreadsheets, presentations and word documents are not translated into French. However, key governance documents that are translated can be accessed by clicking on the links labeled 'FR'.
Images
Some images that contain text, for example screenshots of external resources maybe available in English only.
Responses to IATI emails
Emails sent to all IATI contact email addresses will be responded to in English only.
IATI Discuss (community forum)
Any language can be used on IATI's online forum, Discuss. However replies and all other posts from IATI's technical team will be in English only.
Translation FAQs
For more information on the translation of iatistandard.org please see Translation FAQ's.
Feedback
IATI is committed to reviewing and improving the access of iatistandard.org and we welcome feedback to understand where there is a growing demand to translate specific content. Do send comments to [email protected].