This post is written by Taryn Davis, Senior Associate at Development Gateway on the launch of new guidance on using IATI data through a range of available tools.
As the number of tools and resources for using and publishing data to the International Aid Transparency Initiative (IATI) continues to increase, it gets harder to keep track of what is available, and how maximize each tool's benefits. To address this, we at Development Gateway put together the IATI Tool Guide, a one-stop guide to IATI tools and resources.
Step 1
Start by identifying your user group (you may fit into more than one group)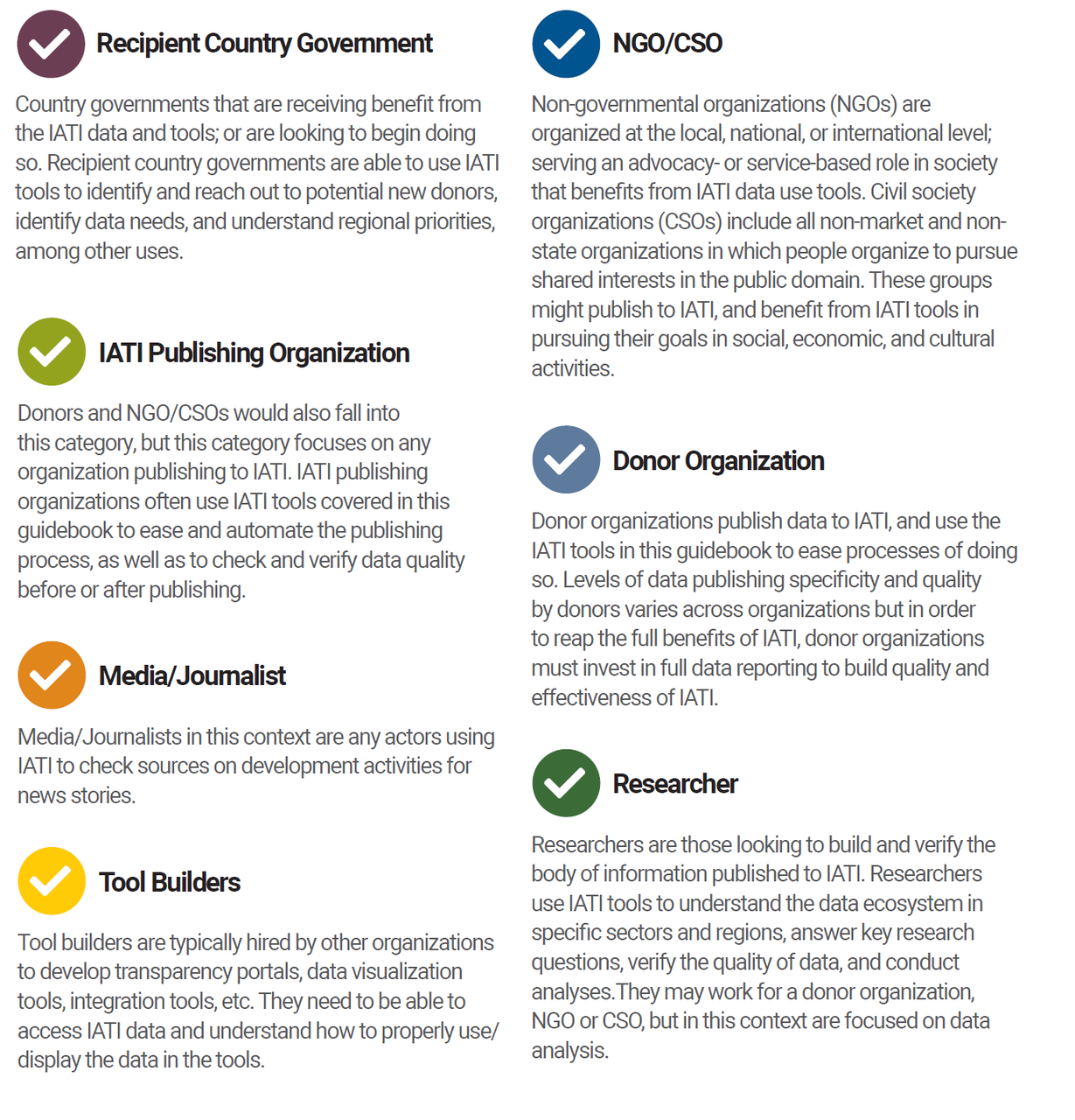 Step 2
Identify what tools are applicable to your user group by reviewing the table of contents and identifying which ones are marked with your user group's icon colour.
Step 3
Once you've identified a relevant tool, go to the tool's section and check out the example use cases applicable to your user group such as the one below for Recipient Countries using d-portal.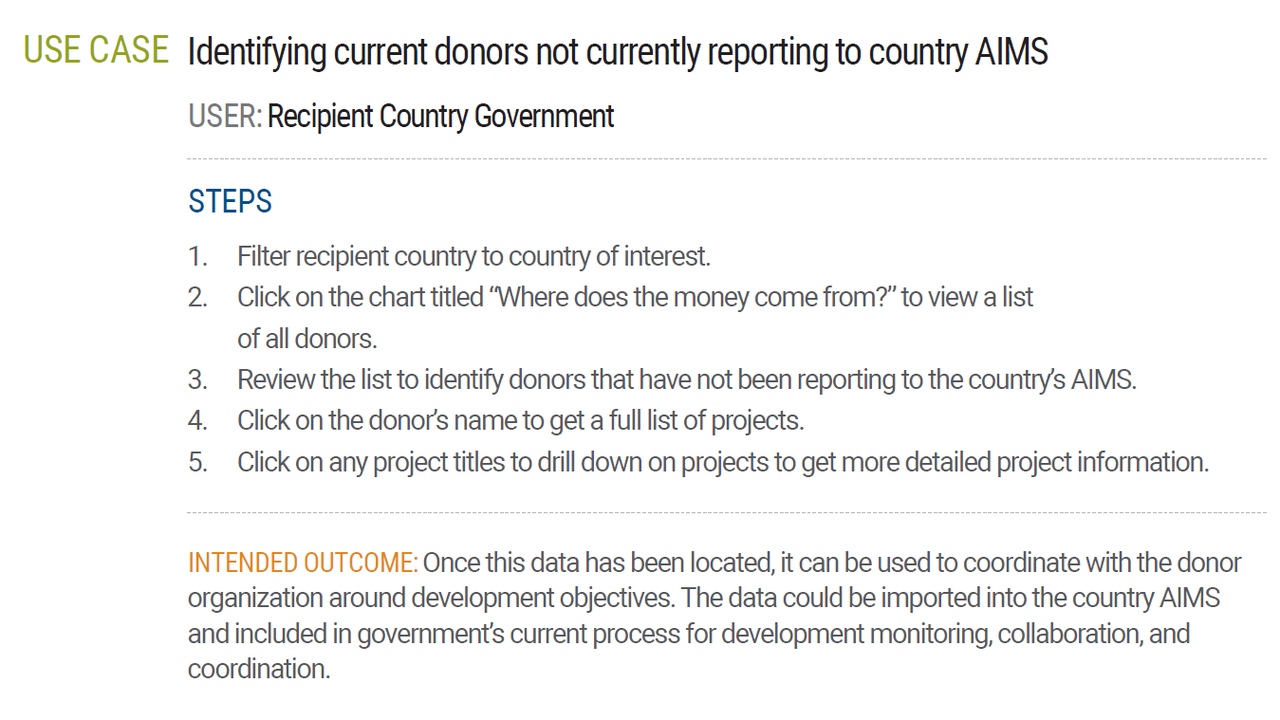 In addition to the guidance and tips available, organizations that provide IATI services are listed in the Tool Guide. Icons denote if the organisations provide technical services, or other means of support (or both), to those aiming to use and publish to IATI. We hope that if you're not able to find a tool or resource here that matches your needs, you'll be able to identify the organisation that can help make that happen.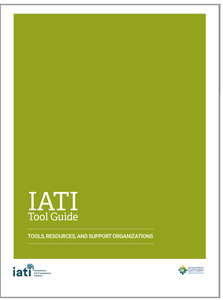 To create the IATI Tool Guide, we interviewed IATI data publishers, researchers, NGOs, development partners, journalists, and tool builders to create a comprehensive resource, full of applicable use cases.
The creation of the guide was supported by the IATI Data Use Fund, and was launched at the 2018 IATI Technical Advisory Group (TAG) meeting in Kathmandu, Nepal. Please email [email protected] with any new tools that you would like to see included in future updates.