This post was written by Amy Silcock and John Askew from the IATI Technical Team in regards to a recent IATI Hackathon held by CAFDO (17 - 19 December 2019 in Côte d'Ivoire).
The 2019 CAFDO conference brought together open data enthusiasts to find solutions to development data needs in French-speaking Africa. The conference advocated for more data to be made open and used, identified common challenges faced across francophone Africa, and explored how data can help drive sustainable development.
In collaboration with the Government of Côte d'Ivoire and IATI, CAFDO invited representatives of government, civil society, development organisations, research centers, universities, and others, to attend panel discussions and master classes, share experiences, and co-create the next generation of IATI tools through a mapathon and hackathon.
Le récap de #CAFDO2019, au cas où vous avez manqué la conférence. À partager au maximum#OpenData #lwili pic.twitter.com/IxgzIsIebu

— CAFDO (@cafdo_officiel) January 17, 2020
Hacking IATI data
The hackathon - where participants, including data scientists, developers and designers, come together to build a software solution e.g. an app, tool or website - addressed the challenge, 'How can IATI data help communities meet the education and health needs of citizens in French-speaking West African countries?'.
Six teams, comprising 30 people, were chosen to take part in the Hackathon. Each team had two days to develop an interactive platform which would allow people to help answer their data use need using IATI data from the new IATI Datastore and d-portal, as well as data from other sources where relevant. Teams worked together brilliantly and quickly understood how the IATI Standard was structured and how to navigate the reference site, rules and codelists. They were also able to highlight the gaps within the data and change the scope of their projects in order to best utilise the data available.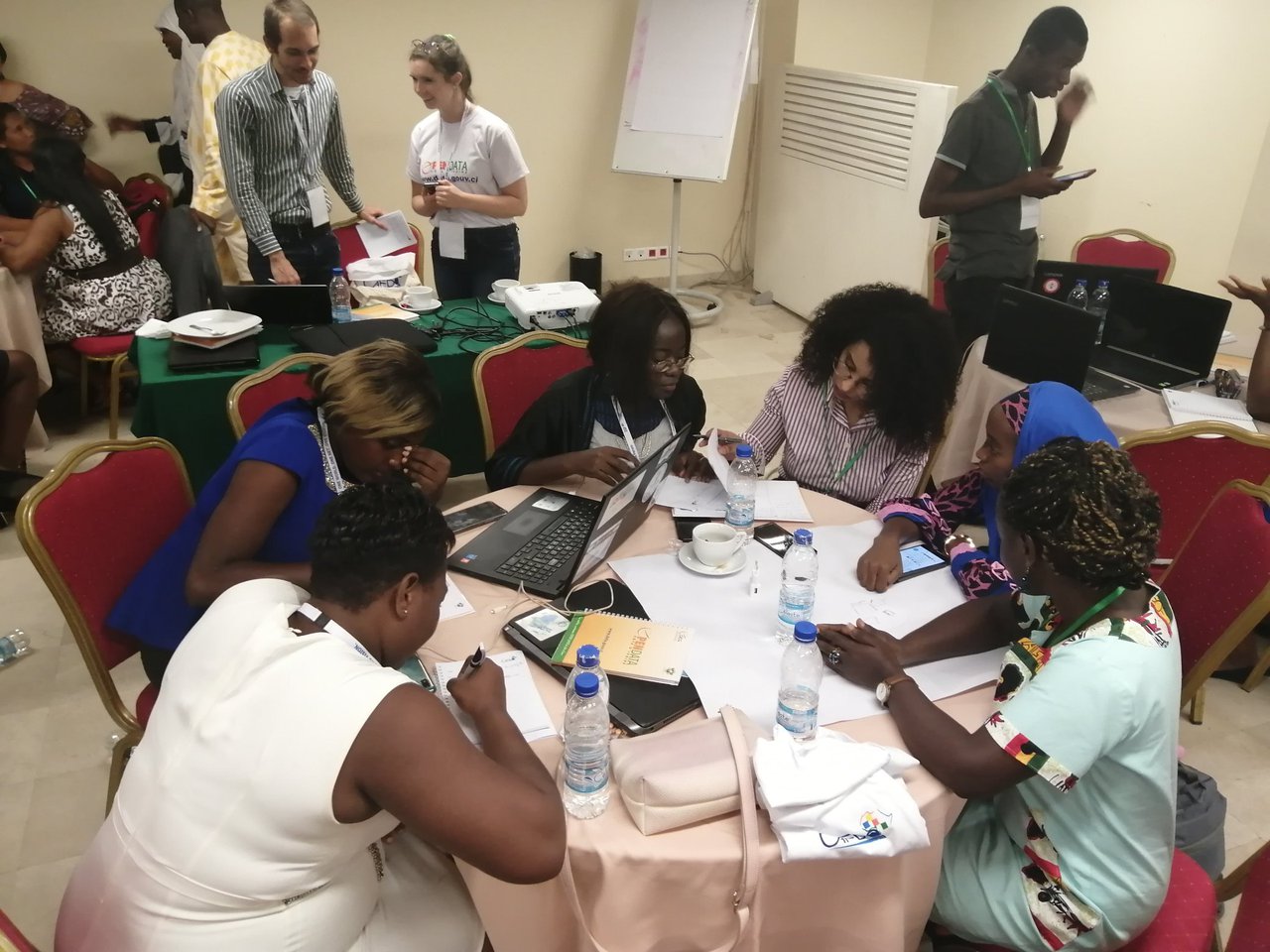 The results
Teams presented their data use needs and finished platforms to all CAFDO participants and government representatives at the close of the conference. Each team was inspirational; capturing the imaginations and focus of the participants as they explained how their platforms, using IATI data, could help people address real needs in their countries and communities.
The winning team, from Burkina Faso, focused on the need for more coordination in health provision in their country, noting that there was no central source to identify where health funding was coming from or what purpose it was serving. The team produced an interactive map showing the location of finished and in-progress health facilities to help overcome this challenge. Another project compared UNICEF data on the number of early school leavers with areas that receive proportionally more school-based funding. Another team chose to focus on the need 'if I have a child with a disability, where can I send them to school?'. They noted that there was a lack of disability-inclusive schools in their country, and little information was available on schools or projects taking place.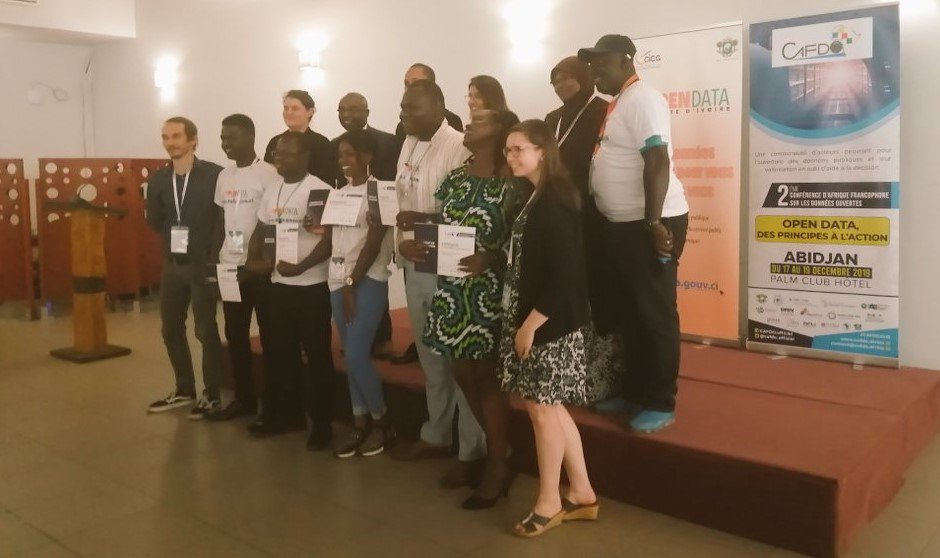 Throughout the hackathon, we learnt more about how IATI data can be used to help achieve real world impact. We gained insights into the challenges of using the data and also how powerful IATI can be when it is used alongside other data sets. IATI data is great at showing funding trends and big picture national work but when it comes to a deeper dive into individual projects or locations the data often is not (yet) there. However, when used alongside other more granular datasets, it becomes a powerful way to help corroborate or explain results data and a useful tool for decision-making.
Next steps
A huge congratulations to the team from Burkina Faso for winning the Hackathon with their visualisation platform displaying available health infrastructure projects. IATI will be funding their participation to attend the International Open Data Conference 2020 in Nairobi, where they will present their project.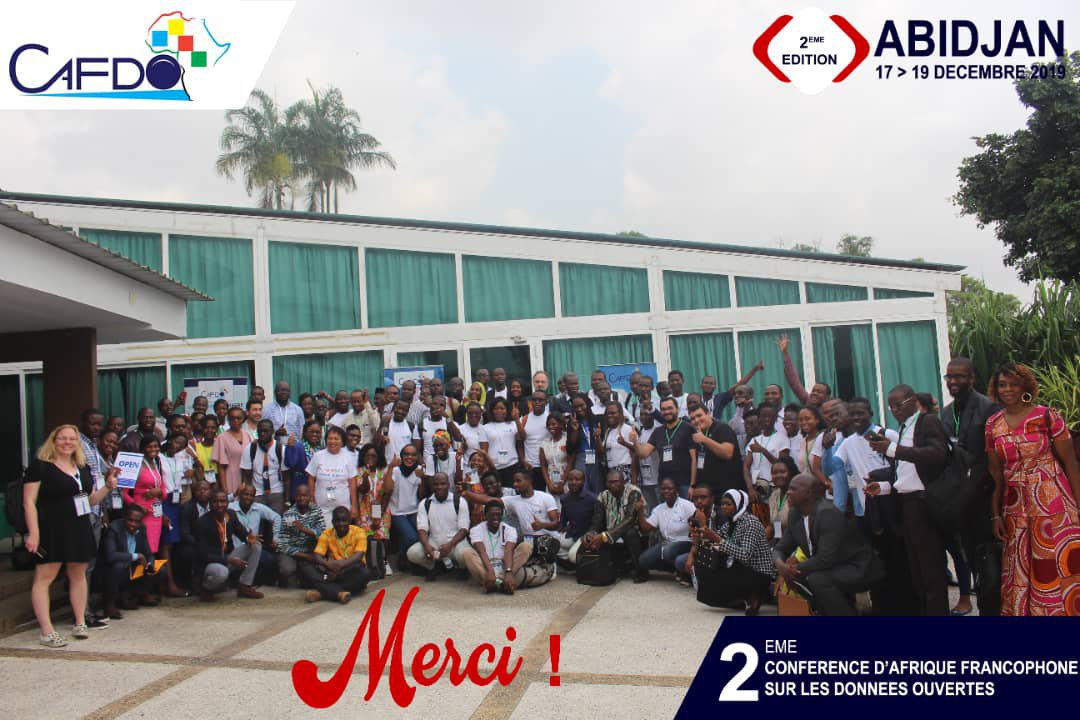 Look out for a future blog post on their winning platform! Many thanks also to Charlie Martial, Winnie Kamau and Nathalie Sidibe for sharing their work on IATI data use with CAFDO participants.