The outcomes
By publishing data on their spending to IATI, Oxfam Novib has strengthened their commitment to transparency, improved information for internal decision-making and showcased their development activities to the world through their online portal, Atlas.

Leading by example

For Oxfam Novib, the main driver to start publishing data to IATI was "to practise what they preached". A core part of Oxfam's work involves holding donors, governments, private sector organisations, and others accountable for their decisions and impact on injustice and poverty. To hold others to account, Oxfam Novib became an IATI publisher (in 2014) to ensure that they were as open and transparent as possible about their own activities.
Using IATI data for internal decisions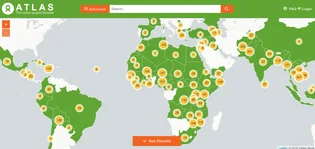 Now, the greatest benefit experienced by Oxfam Novib of publishing to IATI is the improvement of internal information on resources and results to inform decisions. By adopting the IATI Standard for their data, they are using rules and guidance that have been created and tested by experts and the wider community in international development.
As a result, Oxfam Novib has seen a "surge in data quality improvement" and IATI data is used to inform decisions by management on the organisation's resource and budget allocation. IATI data provides a valuable "real time" insight to staff on what is happening within the organisation and has helped answer critical questions such as whether they are implementing what they have agreed to.
Improving accountability to donors
Oxfam Novib's main donor, the Dutch Ministry of Foreign Affairs uses their IATI data to monitor the implementation of their contracts. The Ministry imports Oxfam Novib's IATI data on a daily basis, and displays their financial information, and the results or impact of their projects on the government's public online dashboard, METIS.

Sharing IATI data on Oxfam Atlas
Oxfam Novib built their own dedicated online portal, Atlas to allow anyone in the world to easily view their development spending and projects. They have also created country-specific pages on Oxfam Novib's main website to provide information on past and existing projects being delivered, for example see their Uganda page.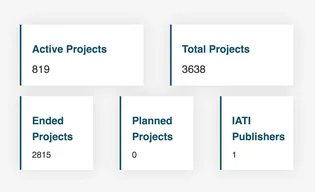 ---
What happened

In 2012, Oxfam Novib began planning for a open and web-based future to achieve greater transparency and accountability. During 2013, they started work on creating Oxfam Atlas as a portal to share IATI data and information on their projects, resources and lessons learned both within the organisation and to the public.

Step 1

By recognising there is strong business case for using IATI data themselves, Oxfam Novib decided to combine the goals of IATI publication with internal information sharing needs into one project. In May 2014 Oxfam Novib successfully published its first data set on the IATI Registry.
They found that IATI's requirement to publish data at individual project level has allowed for better internal sharing and disclosure on projects, which is particularly valuable in more complex organisations and confederations, like Oxfam.

Step 2
In 2016, Oxfam Novib became compliant with the requirement introduced by their main donor, the Dutch Ministry of Foreign Affairs to publish IATI data. Oxfam Novib also started using IATI data in the programme Power BI to visualise project trends in simple graphics for internal decision making.